Originally posted here:
https://antioligarch.wordpress.com/2016/01/05/mysterious-deaths-at-the-bbc/
If you thought for one minute that the BBC is in anyway as it appears to be, you're very sadly mistaken.

Behind the comforting British TV façade, lies a pedophile network, so vast and sordid it literally beggars belief. It's ringleaders are so dangerous that speaking out about the abuse can lead to murder.

Don't be fooled into thinking that Jimmy Savile was a lone pervert stalking the broadcast centre. He wasn't.

Savile was, in fact, working as a VIP pimp, procuring children to be abused and often murdered, by Royalty, Government and showbiz entertainers.

He managed to hoodwink the British public for over 50 years due to his close links to Prince Philip, the Secret Services and Margaret Thatcher, who were themselves up to their necks in filth of the highest order.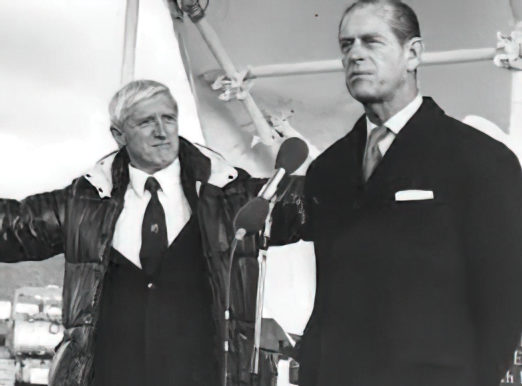 This was published in August 2014:

Former BBC DJ, Mike Smith, has apparently died of heart surgery 'complications'.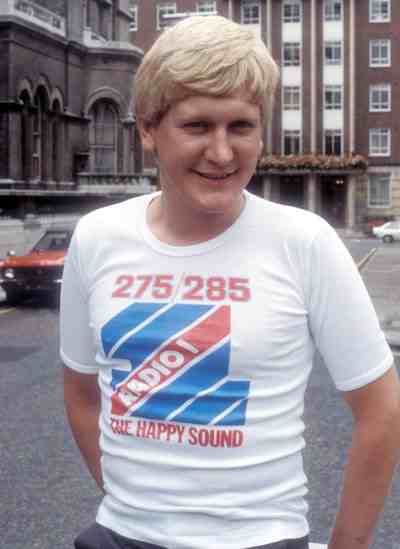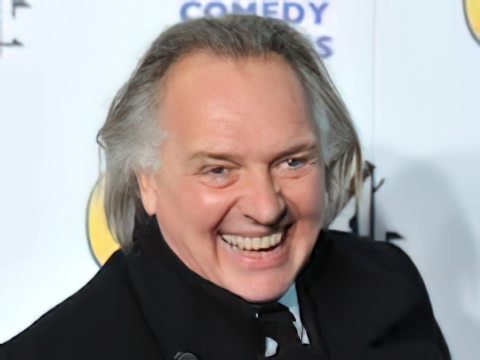 Rik knew all about the pedophile ring at the BBC which is linked to government and royalty.

Presenter Peaches Geldof started to tweet the names of child-abusers linked to Ian Watkins.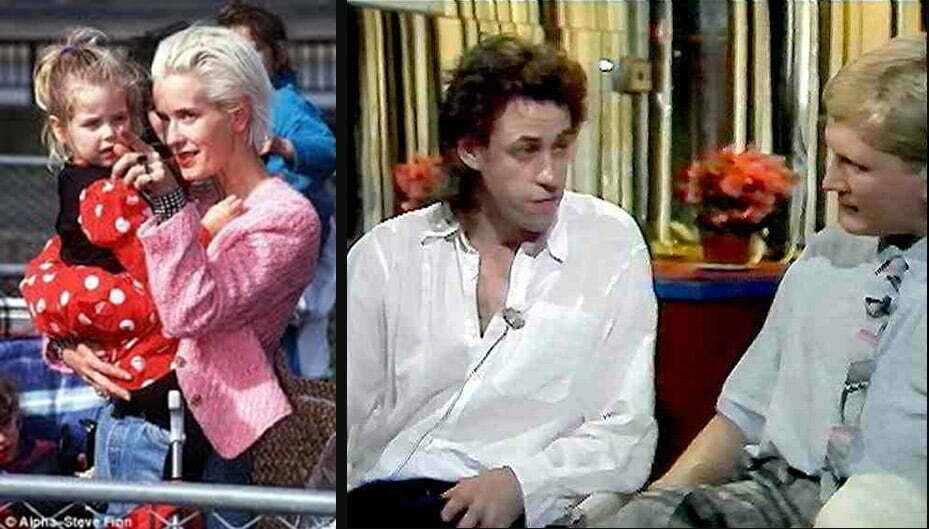 Their careers suffered and they were rarely seen on TV again.

By a strange coincidence, Rik Mayall was also nearly killed in a quad-bike accident and again his career never recovered.

It's a little known fact that the following high-profile names were all killed because they had knowledge of the pedophile-raping ways of the BBC:
Jill Dando

Kristian Digby

Natasha Collins

Mark Speight

Kevin Greening

Paula Yates

Rik Mayall

Peaches Geldof
In a strange twist, BBC children's presenter Mark Speight was implicated in the death of his girlfriend Natasha Collins in 2008.
He subsequently disappeared and was found hanging in a disused section of Paddington Station.

We know Rolf Harris was arrested by officers from Operation Yewtree, investigating a pedophile ring at the BBC.
It transpires that Mark Speight had done a lot of work with Rolf Harris.

At Mark's memorial, Rolf made an emotional and tearful address:

"It was joyful to work with Mark. I realise now that I never told him how much I appreciated his programmes. You realise you should always tell people what you think, you should tell them you love them because it might suddenly be too late."

Rolf sang Sun Arise, backed by a band complete with didgeridoos.

He also did his version of Led Zeppelin's Stairway to Heaven.
We know Mark Speight did volunteer work for Childline and was one of their spokesmen and a high-profile campaigner. Some say Childline is a "front" organization used to filter out callers who may have been abused by VIP's.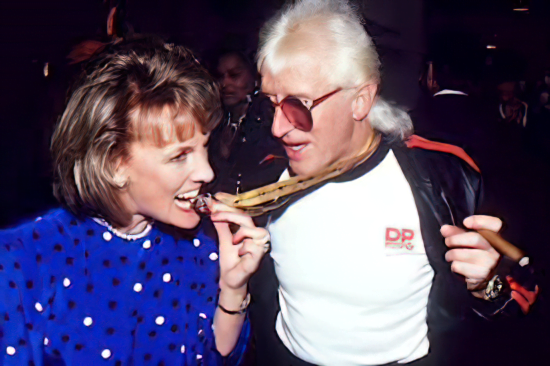 The coroner who held the inquiry into the deaths of Mark Speight and Natahsa Collins was Paul Knapman.
Knapman was responsible for many high-profile inquests during his 30-year tenure including the following:

He was heavily criticised for his bizarre and gruesome handling of the Marchioness riverboat inquest in 1989: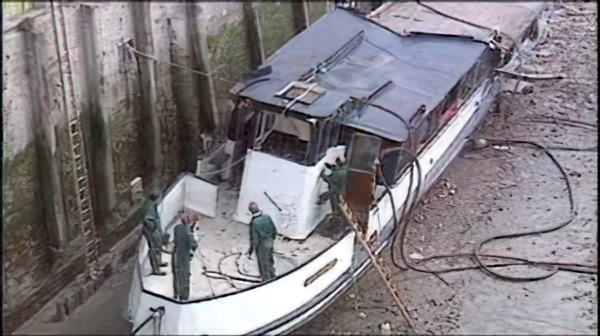 Chris Pond MP raised serious and urgent questions relating to the conduct of Westminster coroner, Paul Knapman.

He sought to highlight the shocking treatment of families of victims of the Marchioness boat tragedy by the creepy coroner.

For some unexplained reason, Knapman horrifically allowed the victims hands to be cut off and their body parts and tissues to be removed without permission and treated concerned family members with utter contempt."

Knapman was up to his old tricks again when he claimed that BBC DJ, Kevin Greening, had killed himself in a gay bondage session that went wrong.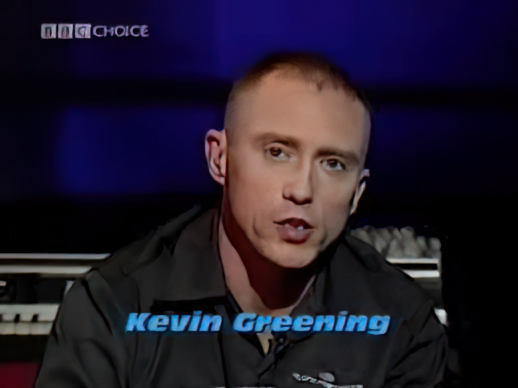 The murder of Jill Dando has remained conveniently 'unsolved'.

Top BBC presenter Jill Dando knew all about the murderous VIP pedo ring operating at the BBC.

She tried in vain to alert her bosses but was soon shot dead to silence her and warn other journalists to keep their mouths shut.
In the months before her death, Jill was mysteriously befriended by Cliff Richard and Alan Farthing:

In April 1999, BBC presenter Jill Dando was shot in the head at point-blank range on her Fulham doorstep.

To this day the case remains unsolved.

Various theories about her assassination have emerged over the years, the most ridiculous being that she was killed by Serb dissidents.

Barry George, an innocent man, was imprisoned for 8 years and denied compensation when he was eventually released.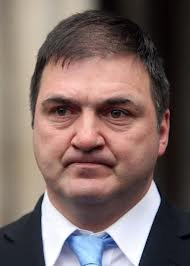 There have been many (deliberate) procedural mistakes made by the Met Police.

So who really killed Jill Dando?

We now know without a shadow of a doubt that Jill was investigating the VIP pedophile ring, linked to Government, Royalty and the BBC.
Jill was mysteriously befriended by Cliff Richard prior to her death.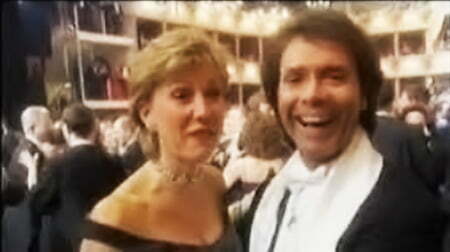 Cliff is not quite the celibate, Christian singer he appears to be.

Cliff is very much a tool of the British and Israeli Intelligence Services, and may have lots to tell officers investigating child-abuse in this country.

He has been named as a visitor to the sordid Elm Guest House boy-brothel, where vulnerable boys were trafficked from local care homes to be abused by VIP pedos.

Cliff is also incredibly close to Tony Blair and, according to insiders, the two have been….how can we put this delicately….intimate (what a sickening thought).

Mysteriously, Cliff was one of the last people to have ever spoken to Jill and was interviewed by police investigators about her murder.

Jill's fiancée, Alan Farthing, is also an establishment tool and was roped into the plot to get rid of her.

He was handsomely rewarded by being promoted to the Queen's personal gynaecologist (an even more sickening thought).

The deaths of BBC presenters Kristian Digby, Mark Speight and Natasha Collins are also linked to the ring.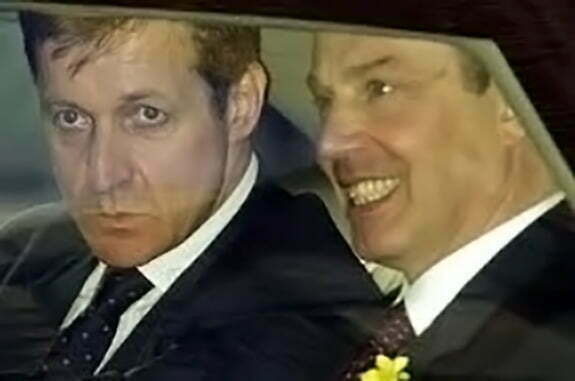 Blair is also employed by Mossad and acts as a conduit between Israel and the UK.

Blair has been blackmailed into his position because of all the dirt Intel have collected on him over the years.

Alastair Campbell was Blair's dark spin-meister, and is also up to his neck in filth of the highest order.

Campbell was also interviewed by investigators at the time of Jill Dando's death.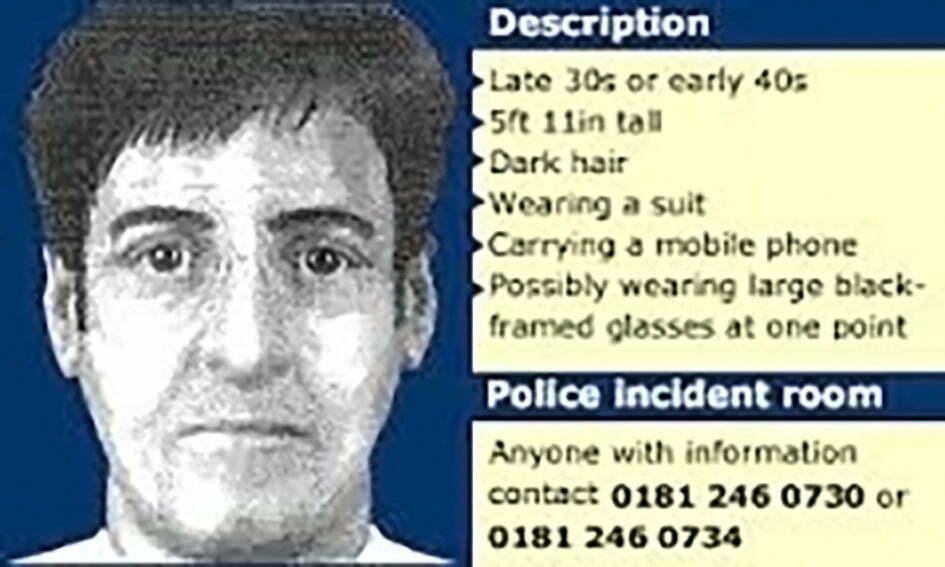 Jill's co-host on Crimewatch, Nick Ross, pretended to grieve over Jill, when in fact he was also party to the conspiracy.

Ross is the brother-in-law of BBC filth, Esther Rantzen, who knew all about Savile.

Nick Ross had previously said he'd watch kiddie pornography given the chance.
The Crimestoppers helpline is owned by Ross and conveniently stopped working following an appeal into the shooting.

Another director is Lord Waheed Alli, who is a major player in the pedo ring and works closely with perverted scum, Peter Mandelson and Bob Geldof.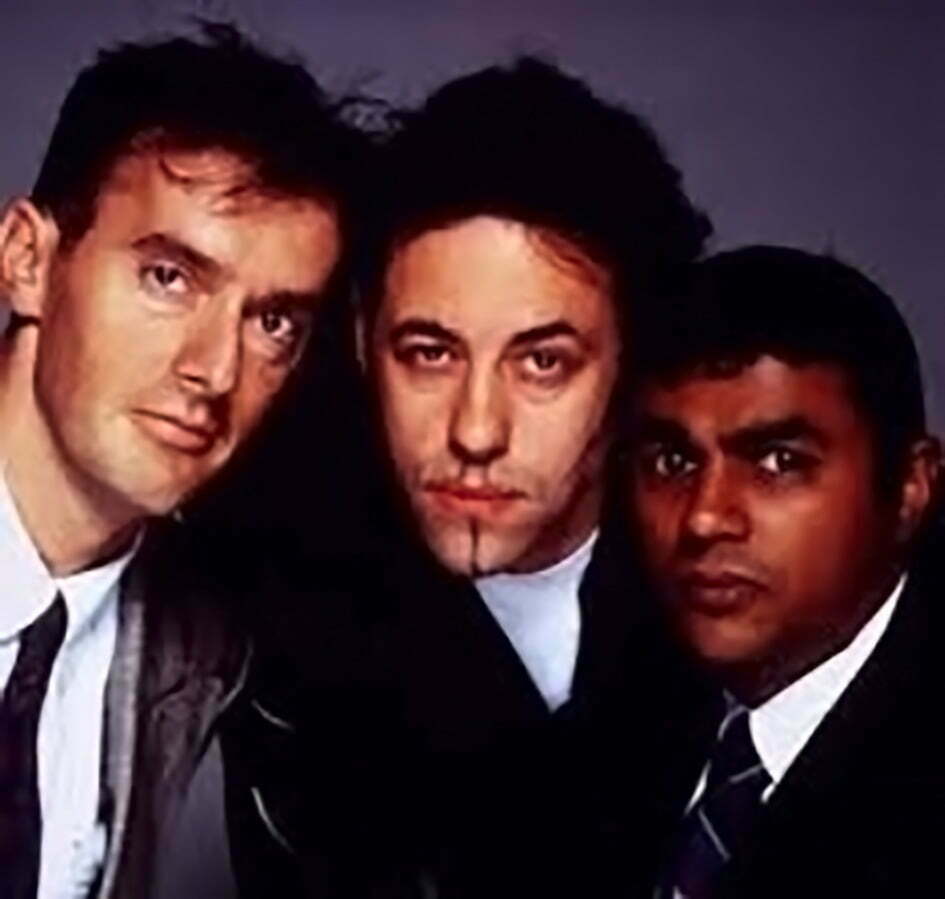 Cliff once went on a fact-finding mission with child-rapist Jimmy Savile and Lord Longford:

One of Myra Hindley's most famous supporters was Lord Longford, who spent years lobbying for her release. Lord Longford went on a fact-finding mission in the '70′s to investigate pornography. He took along Jimmy Savile and Cliff Richard.

Jill Dando knew all about the BBC pedophile ring run by Savile, and told her new close chum Cliff all about it. She was soon shot dead on her doorstep as a warning to others to keep their mouths shut.

Longford was the uncle of Harriet Harman MP, who has recently been embroiled in the recent PIE pedophile scandal.
Harman is in turn a cousin of Prime Minister David Cameron, who is in turn a cousin of the Queen.

Another high-profile Hindley campaigner was wealthy journo, David Astor who spent 20 years corresponding with her and was close to Longford:

"Longford and Astor had known each other since Oxford. Their paths had often crossed in the beaten ways of liberal postwar Britain, and they shared an interest in prison reform. Astor was agnostic, verging on atheist, Longford  a devout Roman Catholic. Both were fascinated by the idea of redemption."

By a strange coincidence, David Astor was the step-uncle of Samantha Cameron."

In a bizarre twist, Cliff also owns a home in Portugal, not far from where Madeleine McCann disappeared in 2007.

Gerry and Kate McCann were immediately given high-level support from the UK government and were assigned the help of Clarence Mitchell to act as their spokesperson.

Mitchell was one of the first reporters at the scene of Jill Dando's murder in Fulham and no doubt works for the UK Intelligence Services.
The McCann family are themselves from Leicester and Gerry has many friends in high places in the area.

Child-raping scum Greville Janner is from Leicester as is his sicko sidekick Keith Vaz.
Another visitor to the Warner holiday complex in Praia de Luz at the time of Maddie's disappearance was Philip Edmond Hodge, the nephew of Margaret Hodge (yet another Labour peer).

http://paulorebelononeglect.blogspot.co.uk/2012/02/philip-edmonds-hodge.html

Margaret Oppenheimer – Hodge has been implicated in the Islington care home scandal where again thousands of children were abused in council-run care homes.

Despite this scandal leading to the tragic death of Jason Swift, Hodge was never investigated and was instead, quite unbelievably, given the job of Children's Minster, by Tony Blair.

She is personally responsible for the thousands of children who are stolen from parents each year via the secret court system, where they end up being abused by VIP filth in care homes.
Within 3 days she was killed.

Am I going too far to suggest that we know for definite from other witnesses that Tony Blair as Prime Minister had to 'ok' the deaths of his friend Robin Cooke and Dr David Kelly ( and it is suggested Princess Diana too).

Now Cliff Richard was both giving her information and pumping her for what she knew.

Cliff Richard is 'owned' by a Jewish showbiz group, and when they tell you to go sing in Israel, he had to go, similarly when he heard through the Kay brothers that he was being served up on a plate to the brutal sexual sadist Lord Boothby.

He was not happy and told Jill Dando he was under great pressure, and went to a health clinic for several days.

Now Jill was researching for a programme on the massive sexual abuse of young boys by older men, but she lied to the BBC saying the programme was to do with sexual health of youngsters.

In fact she was in possession of many names of some very big people, some are known now but many still have to come out.

Tony Blair was worried this info and Jill's programme would totally undermine Operation Ore, where he had to bring in a D-notice to protect members of his cabinet in a damage limitation exercise.

He asked Peter Mandelson to take a back seat and sacked Chris smith. Mandelson said if they had to give names, then throw Gordon Brown under the bus.

Tony asked for a dirty smear campaign on Jill's background to be passed to Mossad-controlled Rupert Murdoch, so that newspapers would suddenly discover some very unsavoury facts about Jill, which would ruin her credibility and would get her sacked.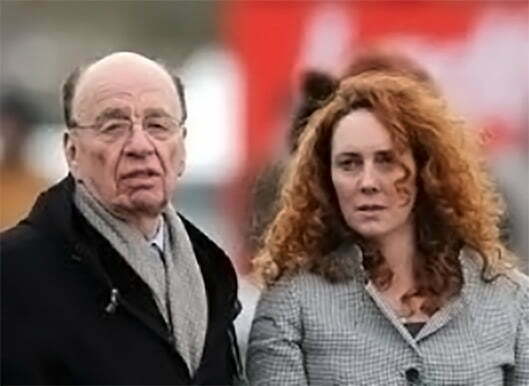 But the investigation proved she was just a lovely girl and past boyfriends would say nothing bad even when offered big money to do so.

I believe that to save New Labour, Tony Blair had no choice but to ask for the death of Jill Dando and the police commissioner, Paul Condon agreed.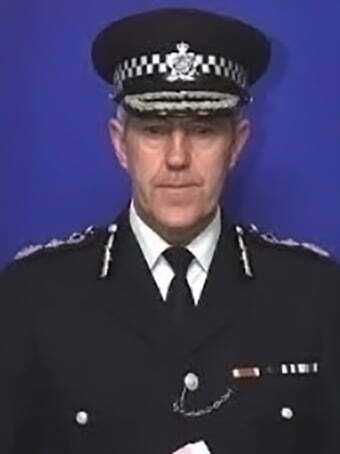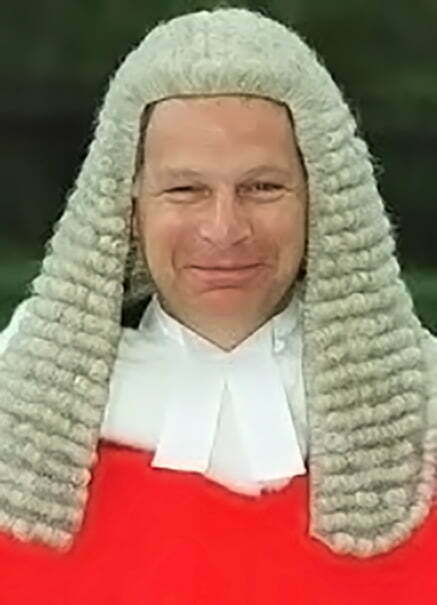 He used to work at N.M Rothschild and Sons and is married to Angela Holdsworth.

He was responsible for evicting the Parliament Square peace campaign.

In May 2011, while commenting on super injunctions, he said that social media sites like Twitter were "totally out of control" and society should consider ways to bring such websites under control.

http://en.wikipedia.org/wiki/David_Neuberger,_Baron_Neuberger_of_Abbotsbury

In a very strange twist, his wife Angela was a BBC executive for many years and must have known about Jimmy Savile's child procuring & raping activities.

She also worked with Nick Ross and Esther Rantzen on the controversial BBC show, Man Alive.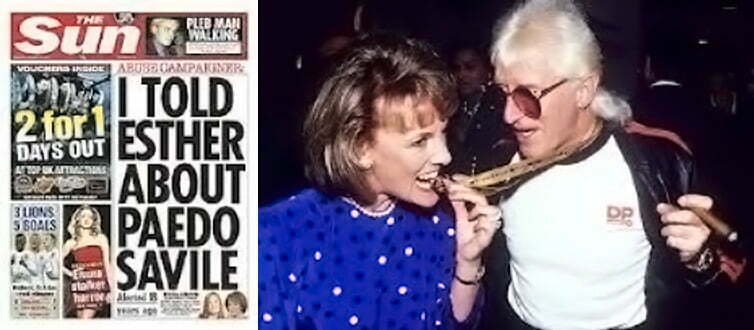 Angela Holdsworth then became the editor of another well-known programme, which was none-other, than Crimewatch.
http://www.angelaholdsworth.com/
The phone-hacking judge, Brian Levenson was involved in the trial of Barry George.
Some claim the hacking scandal was a deliberate set-up to clamp down on the media.

Times editor, Danny Finkelstein, is the real power behind the Tories and a top Mossad representative.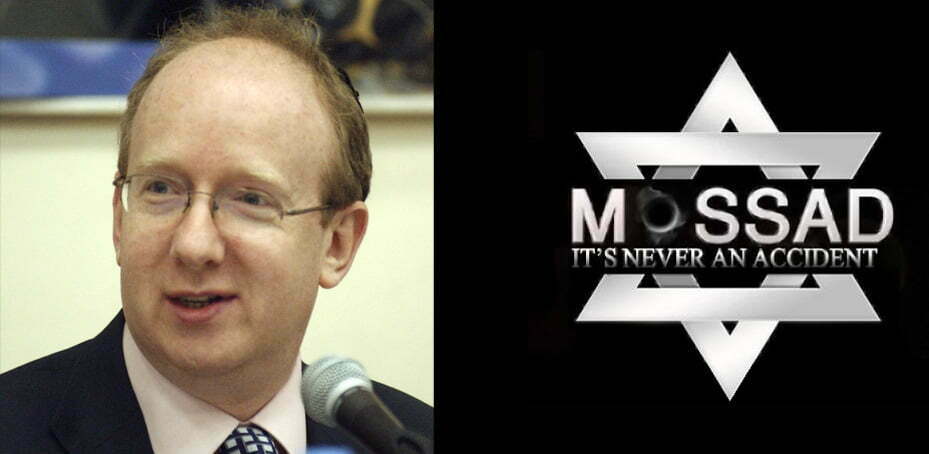 He is also a pedo apologist and wrote the following article:

'The dead can't enter a plea of guilty'.

The article appeared to cast doubt on the abuse claims made against Cyril Smith and Jimmy Savile:

"Cyril Smith may have been a monster. But until we have reliable evidence we must not rush to judgment . Can I ask you a question? How do you know, really know, that Jimmy Savile is guilty of child abuse? The truth, let's face it, is that you don't.  You are like me. You've perhaps heard one or two TV interviews with victims. You've read the odd article including some fairly damning quotes. You've gathered that there is a police investigation and that, as a result, a number of famous people have been arrested, although oddly always in connection with allegations that have nothing to do with Savile.
And, most of all, you've heard people say that he always looked a little fishy and that come to think of it, it was a dead giveaway that he always waltzed around in one of those gold lamé tracksuits that disneyphiles love to wear. And that hair. And "now then, now then". He definitely did it.

Let's take the case of the Liberal MP Cyril Smith…If Cyril Smith committed these crimes then he is a monster. But I am still attached to that vital word "if". People in this country are innocent until proven guilty. We cling to that notion: it is a life raft, we have to cling to it.
Yes, the police think he is guilty and the police are worthy of respect. But the police always think the people they charge with offenses are guilty; that is why they charge them. Policing proceeds by identifying a suspect and then building the strongest possible case against them. And the more time the police spend on the case, the more convinced they become…every innocent person needs to know they live in a society of due process and the rule of law. And that they can die in peace, without being taken to court in their coffin".

http://monsterinthewardrobe.blogspot.co.uk/2012/12/the-dead-cant-enter-plea-of-guilty-by.html

Finkelstein was fully aware of the child-rape allegations made against Labour peer, Greville Janner, but, for some unknown reason, posted the following tweet:

"Watching Greville Janner in 1970 election prog. Attractive, incisive, intelligent, moderate. How did he not end up one of Lab's leaders?"
The two were also listed together in the JC as being highly influential in their respective fields:
http://www.thejc.com/jc-power-100/the-jc-power-100-numbers-11-20

Following the death of Jill Dando, a new research centre in her name was formed:

"The UCL Jill Dando Institute of Security and Crime Science is the first Institute in the world devoted to Crime Science. Research is concentrated on new ways to cut crime and increase security" .

By a strange twist, the Board of the Institute is run by none other than Nick Ross and Professor Anthony Finkelstein.

http://www.ucl.ac.uk/jdi/people/tabbed-box/board
Anthony Finkelstein is Daniel Finkelstein's brother. In October 1996, Chelsea boss Matthew Harding was killed in a helicopter crash.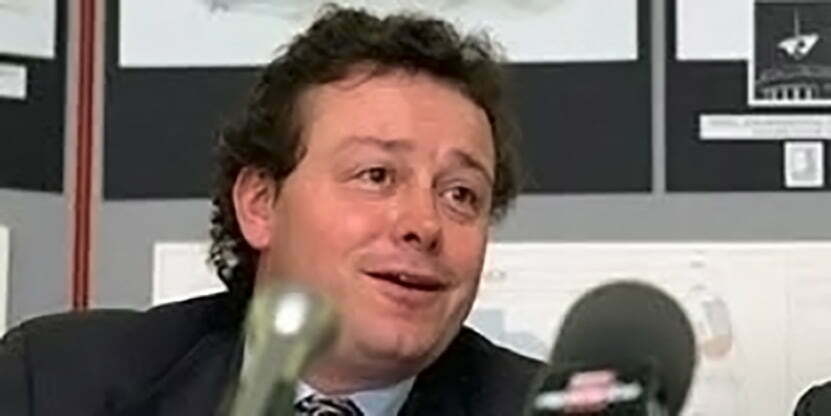 This was shortly before the death of Princess Diana, who also knew about the abuse ring.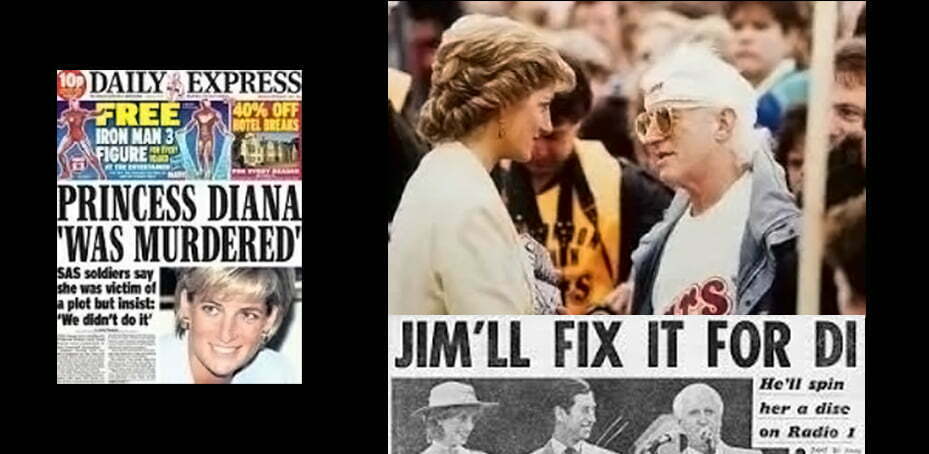 Harding funded New Labour and was close to Blair and Mandelson.

He may have stumbled across the pedophile network and it's links to Mossad and wanted out.

Shortly before his death he made a large donation to the NSPCC for boys abused in care.

Peter Mandelson is the president of the NSPCC.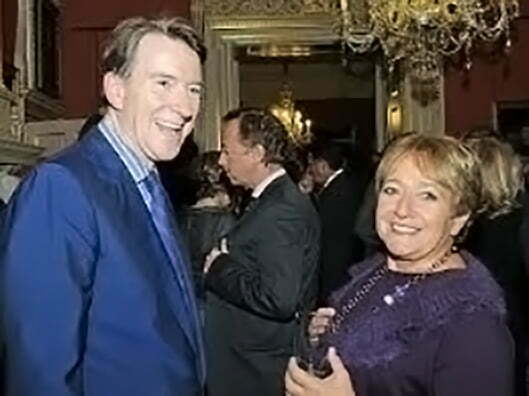 Jill Dando started her own investigation into Matthew Harding's mysterious death.

As we know, a few months later she was dead.
In 2002, Mike Smith became embroiled in a legal and financial battle with the agent of his sister-in-law, Laura Greene.

The agent was Jon Roseman.

Roseman's most famous client was none other than Jill Dando.

How very, very strange indeed.

The clock is ticking on Britain's dirty secrets.

It's only a matter of time.

Tick-tock…