President Putin kicks off 'Red October' with a historic speech, and if you're aware of whats been happening in Ukraine for the last 10 years or have read my previous articles about it, then you will fully understand & condone everything he has done. If you rely on the lamestream media to give you all the juicy bullet points from the speech, you will miss out.

One huge part that you won't hear from the media is Putin talking about the biological weapon and human experimentation that's been going on at the US controlled bio-labs in Ukraine.
Oh Dear…A Biden Administration Official has been arrested, trying to sell classified information to an undercover FBI agent.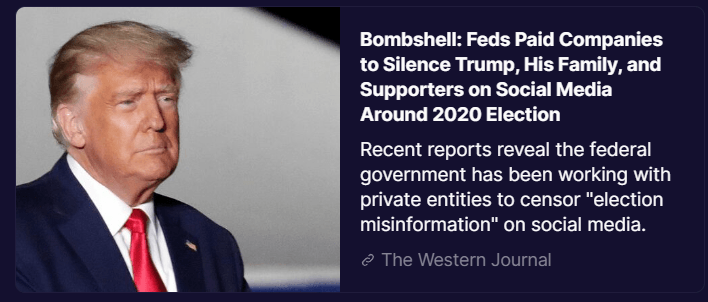 In related news,

by Lara Logan on Truth Social.
THE J6 COMMITTEE AND TWITTER MANIPULATED EVIDENCE AGAINST TRUMP – EVIDENCE SHOWS.

In an undercover sting from January 6, 2021 Twitter was tracked and recorded removing exculpatory evidence in what appears to be a plot to target American citizens exercising their first amendment rights and to frame President Donald Trump.

J6 Committee has been sitting on this evidence for several months.
BREAKING NEWS
October 5th, 2022:
Eugene Yu, CEO OF Konnech Inc has been arrested by the LA County District Attorney. (Sounds familiar? Election logistics software)
Trump files an emergency request asking the U.S. Supreme Court to intervene in the Mar-a-Lago documents case.
Elon Musk averts trial, agrees to $44 billion acquisition of Twitter (Elon played 'em royally) Could finalize as early as Friday.
October 8th, 2022:
In the run up to the US midterm elections this year, there seems to be notable happenings on the 8th of the month, and today has been no different.
July 8:
Shinzo Abe assassinated
Aug 8:
Mar a Lago raided by FBI
Sep 8:
Queen Elizabeth's death officially announced
Oct 8:
Crimean Bridge sabotaged
Nov 8:
Midterm elections
SGAnon discloses information related to the Supreme Court of the United States, and it's involvement in the suspension of the coming US November Midterm Elections, as well as the coming financial crisis.