BREAKING NEWS:

17th December, 2022.
Pennsylvania County to conduct a ballot recount of the 2020 Presidential Election.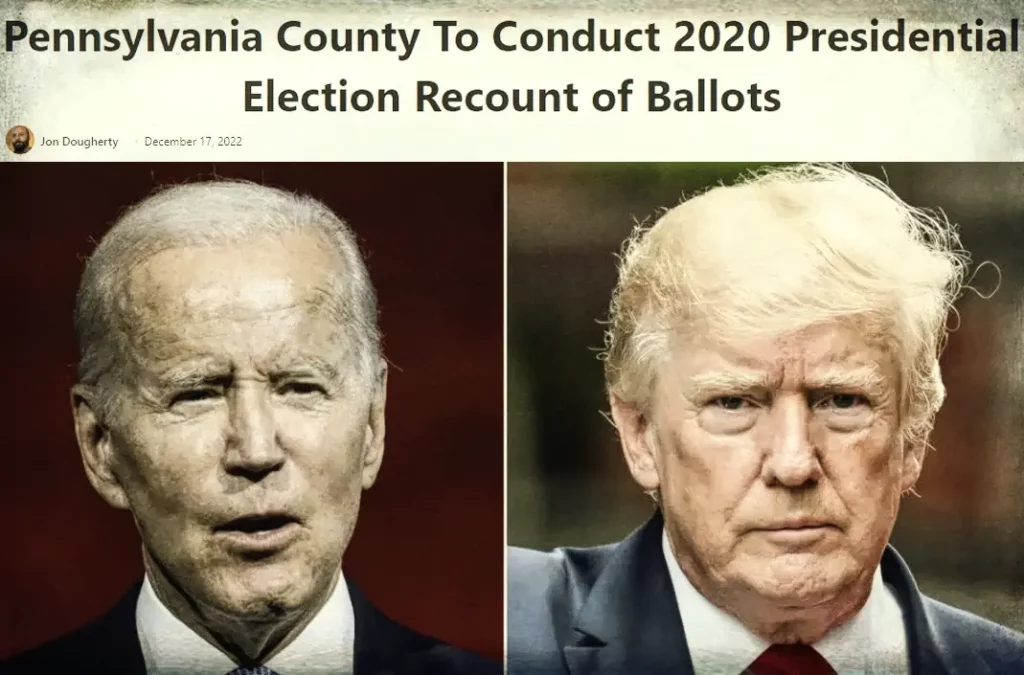 As more evidence of election fraud becomes apparent, I will update this post.
Massive Amounts Of "Excess Votes" For Biden In Key Swing States have been identified by a peer-reviewed study from economist John Lott Jr.
From the Washington Examiner:
And in a review of his statistical study he provided to RealClearPolitics, he said that "Biden only carried these states — Arizona, Georgia, Michigan, Nevada, Pennsylvania, and Wisconsin — by a total of 313,253 votes. Excluding Michigan, the gap was 159,065."
In the study, Lott reviewed voter registration rolls, actual in-person vote counts, absentee voting, and provisional ballots in counties where fraud has been alleged or suggested. He compared those counts to neighboring counties, arguing that the percentages should be similar.
What he found were major differences, raising questions of fraud.
He found unexplained votes, vast differences in absentee voting, and other problems such as bloated voter lists and felons illegally voting.
"In Fulton County, Georgia, 2,423 voters were not listed on the state's records as registered, and 2,560 felons voted even though they had not completed their sentences," Lott said in the report.
He concluded, "The voter turnout rate data provide stronger evidence of significant excess Biden votes in Arizona, Georgia, Michigan, Nevada, Pennsylvania, and Wisconsin. The estimates imply that the counties wherein vote fraud was alleged returned between 142,000 and 368,000 excess Biden votes. While the findings reported here are dramatic, they may be underestimates because the voter turnout estimates do not account for ballots cast for the opposing candidate that are lost, destroyed, or replaced with ballots filled out for the other candidate. While it would involve a lot more work, it would be possible to apply the precinct level tests to compare turnout rates in adjacent precincts across all the counties where fraud was alleged."
One of the 2000 Mules CAUGHT By Project VERITAS Has Been ARRESTED, Facing 20 Years of Prison for Election Fraud.
Mike Says He Has the Smoking Gun | 88-Page Report Details Voting Manipulation


Article: How Twitter Manipulated Jan. 6 Narrative 'In Real Time'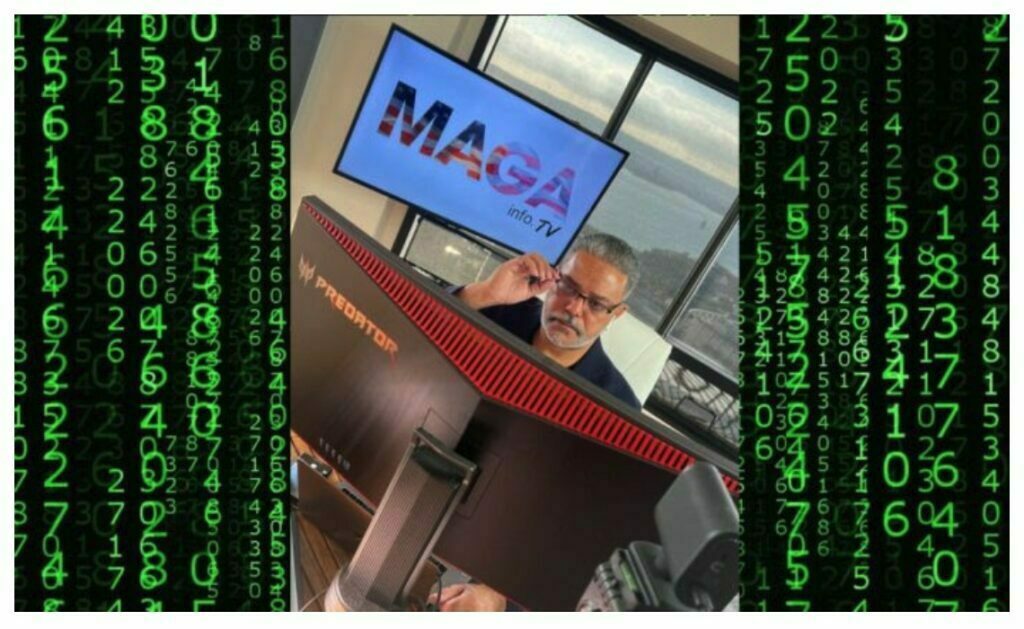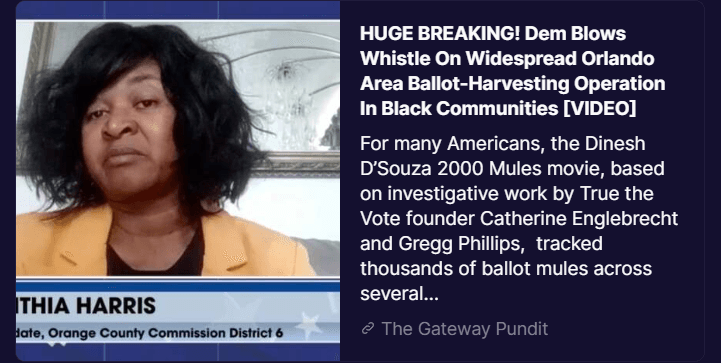 Solomon on the new bombshell email from Morell to Brennan:
"American spies influenced the 2020 American election. Not Russian spies. Not Iranian, Chinese, North Korean. American spies did it, and they used the tactics they learned as intel professionals… Psy-Ops."
Colonel Phil Waldron is a Cyber Warfare Specialist (retired US Army). He & his team examined the 2020 election data. He breaks it down in the video below.
Here's a short 10 minute clip from the Election Crime Summit sponsored by Mike Lindell in Springfield, Missouri. Captain Seth Keshel joined Emerald Robinson on the main stage, this is what he had to say….